International Conference on Information Science and Applications 2019 (ICISA 2019)
20.12.2019
Arseniy Zorin, employee of the ISSDP laboratory, presented a report on the results of his research in the field of face detection at the International Conference on Information Science and Applications (ICISA 2019), which took place on December 16-18 in Seoul (South Korea).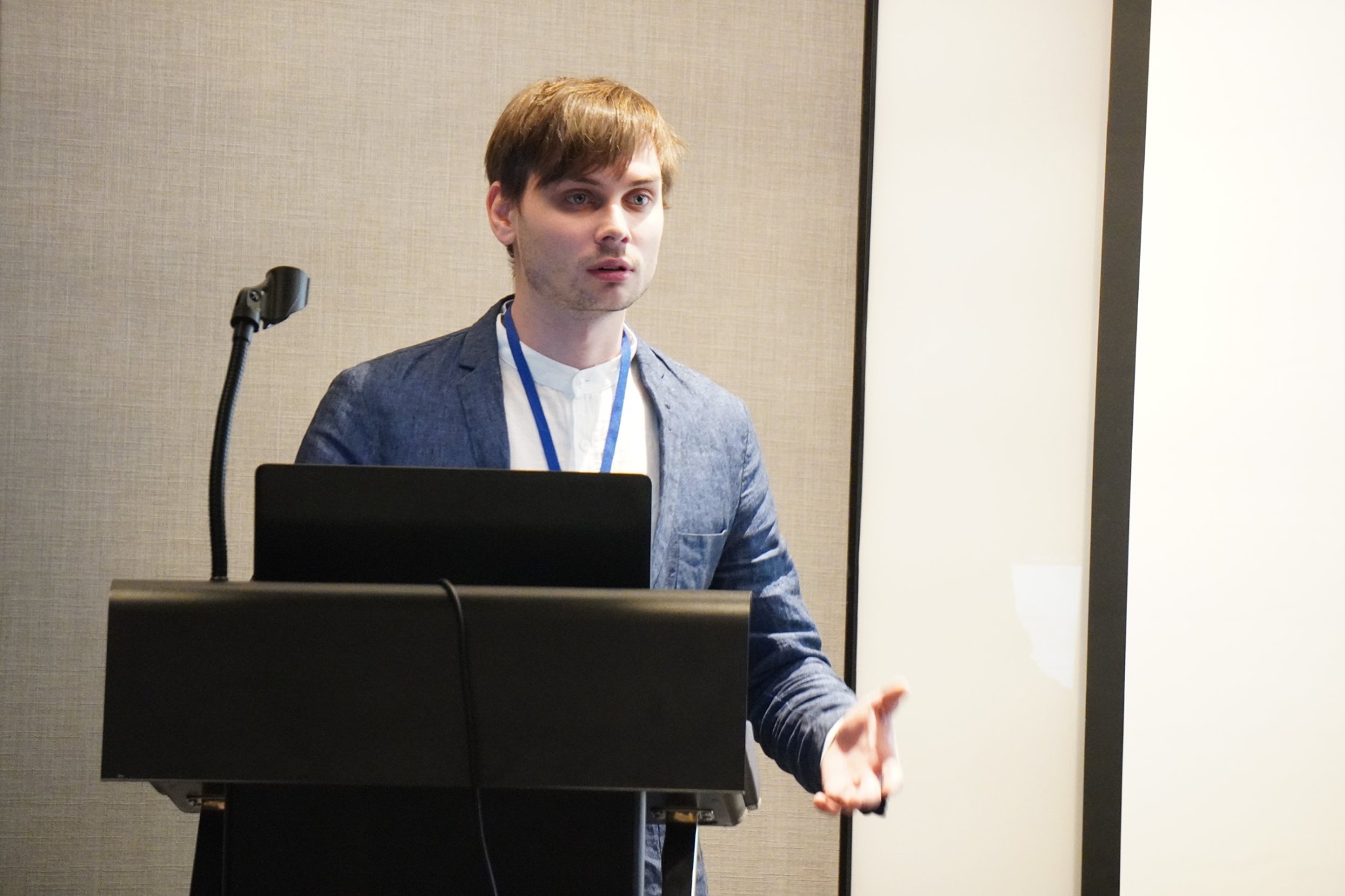 At the ICISA 2019, Arseny presented his method of detecting partially masked faces in video surveillance systems, which solves one of the essential problems of video analytics.
The proposed approach includes three stages: detecting the face, highlighting its parts (eyes, nose, mouth), and determining whether it is masked. The method is based on the sequential use of two Convolutional Neural Networks (CNN). Outcomes of first network's operation serve as the source material for the analysis executed by the second network.
The first of the neural networks used recognizes all faces in the video stream, regardless of whether the face is masked or not. Then the second neural network detects every visible part of the face (eyes, nose, and mouth) and performs an algorithmic analysis of the "completeness" of the parts. If any parts of the face cannot be detected, the system concludes that there is masking and sends a signal to the operator.
Testing of the method, for which a special test bench was developed, was carried out on various data sets under real conditions; it showed that accuracy of the detection reaches 83%.
So, the researcher has every reason to argue that this method allows detecting masked faces in real time and against a multifaceted background with high efficiency.
The speaker also highlighted the area of the project development for the next two years:
Expanding and improving the training dataset to teach the neural network to increase detection accuracy, thus providing for detection of "small" faces or all faces in the crowd, and masked faces in various conditions, such as dim lighting, the presence of accessories, etc.
The development and implementation of a behavioral model based on the study of various types of behavioral reactions in different situations that would allow to detect deviant behavior of a person and notify the operator in case of a possible danger.
The intended goals will be achieved with the financial support of Sberbank PJSC, since this development was among the winners of the UMNIK (wiseguy) contest held by Sberbank in conjunction with the Innovation Support Fund to support innovative projects within the framework of advanced "end-to-end" technologies.