An open platform for creating neurotracers and neural interfaces
06.02.2020
The Laboratory of Industrial Systems for Streaming Data Processing (ISSDP) of the SPbPU NTI Center, on the commission from Linux Format, has developed an open platform for creating neurotracers and neural interfaces. The hardware and software complex is a system for capturing brain signals and generating their control action on an external device.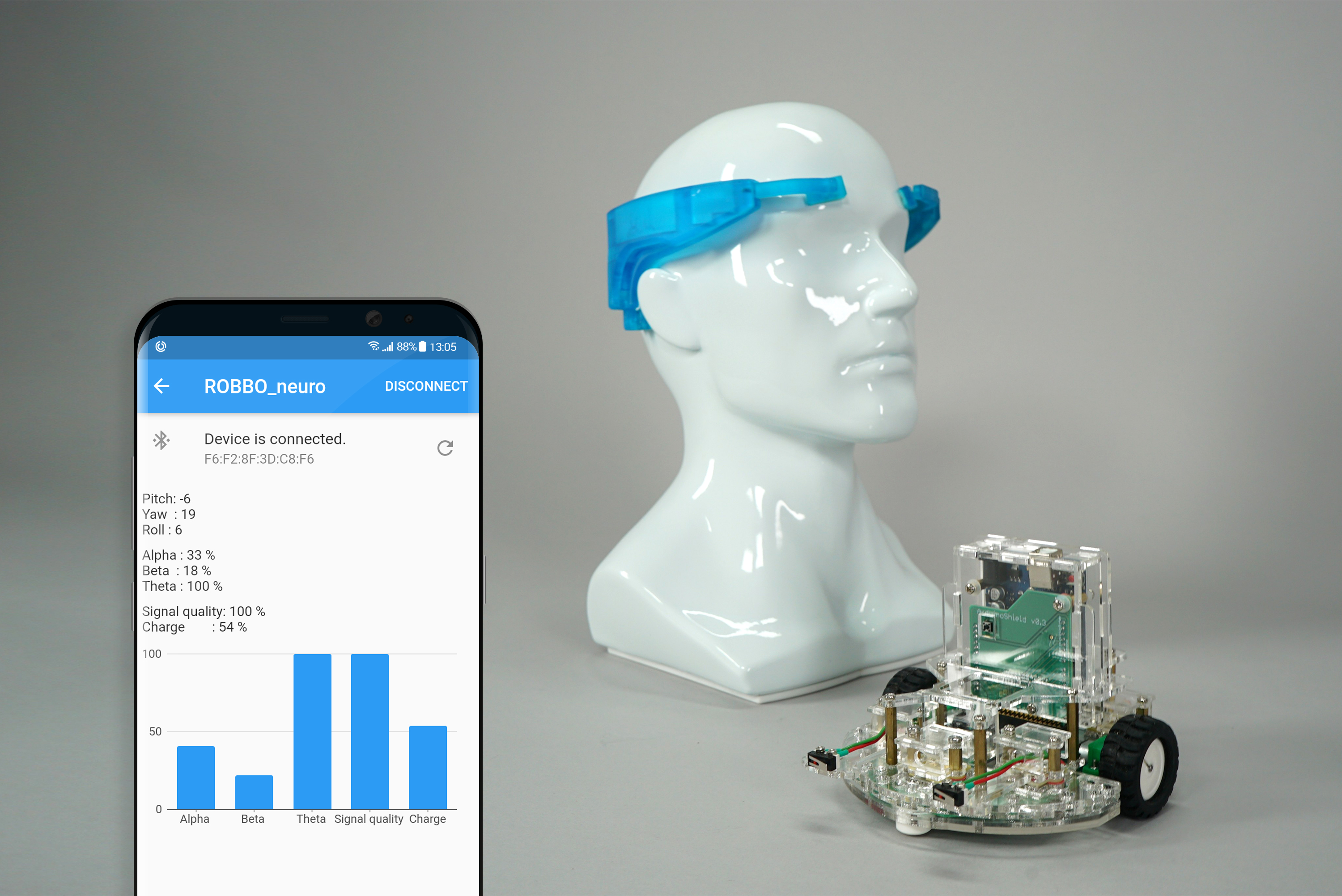 The signals are released, pre-processed and analyzed on the hardware of the neuro headset, and the robotic platform is controlled by wireless transmission via Bluetooth using the BLE module. For communication and broadcasting commands, a proprietary application on OS Android has been implemented; it provides the reception and transmission of the data from the headset to the device.
The hardware and software complex was created for educational purposes in the field of robotics; it is relevant for both schoolchildren and students, as well as for developers who deal with the problems of creating neural interfaces and neurotracers.
Open software and hardware will allow users to better understand the operation of this device and create their own ones on the basis of this device, using already debugged software and hardware modules.
 "The platform will find application not only in the educational but also social and commercial spheres," said Marina Bolsunovskaya, Ph.D. "For example, there is awareness of the organizations working with people with disabilities. The neuro headset allows to control technical means of transportation with the help of brain signals. In addition, HR-services of companies using the neural interface can analyze the effectiveness of the team and individual employees in the framework of particular tasks."
The project was implemented with financial support from the Innovation Promotion Fund. The first demonstration model of the platform was presented in December 2019 at the exhibition as part of the Global Technology Leadership Forum in Sochi.
Linux-Format, the partner, plans to launch production in the second quarter of 2020 and is currently collecting pre-order applications. The first customer of the neuro constructor will be the international network of robotics schools, the ROBBO Club, which includes 110 hobby groups in Russia and abroad. The development will be used to teach children the development of robot control systems with the use of brain signals.